Today, if you type the keyword "car insurance"—including words related, you will find that Cermati is a dominant result on Google. So what has Cermati done to achieve that?
We will demonstrate a simple research result for the question, but first, we would like to confirm that we do not cooperate with any brand related to the topic.
How big is the organic-share of Cermati compared to other competitors?
There are four domains below Cermati:
Cermati = 34%
Gobear = 14%
Cekaja = 11%
Duwitmu = 9%
Aturduit = 7%
For brands that play with paid-search, you certainly know the cost of per-acquisition for insurance keywords. According to our experiments, the cost could reach Rp. 50000 for one click. With the organic-share that is achieved by Cermati, how much marketing budget can be cut?
That is a good investment for sure. For today, Cermati has succeeded to be market-lead for almost all stuff related to financial services
Why is there no car-insurance brand in top 5?
In Indonesia, there are some brands we know such as ACA Insurance, Gardaoto, AXA, Chubb, Asuransi Raksa, etc. However, why does none of them make it to the list?
It is certainly difficult for those brands to make it to the list. There are two factors that make it difficult, that is:
Aggregators such as Cermati can capture wider keywords, including all insurance brands, whereas brands cannot do the same. Instead, they are focusing with keywords associated with their own brands
Aggregators focus on doing activity online. They have a team to produce 10-50 contents each day so that search engines will give higher domain-authority.
So what has Cermati done?
We will evaluate all parts, from white to grey-area.
Backlink and Referring Domain
Now Cermati's referring domains have more than 3000 backlinks from "approximately" 100 unique-domain. With (approximate) budget of Rp.100000 for a domain, they need at least Rp. 10 millions.
How old is the site?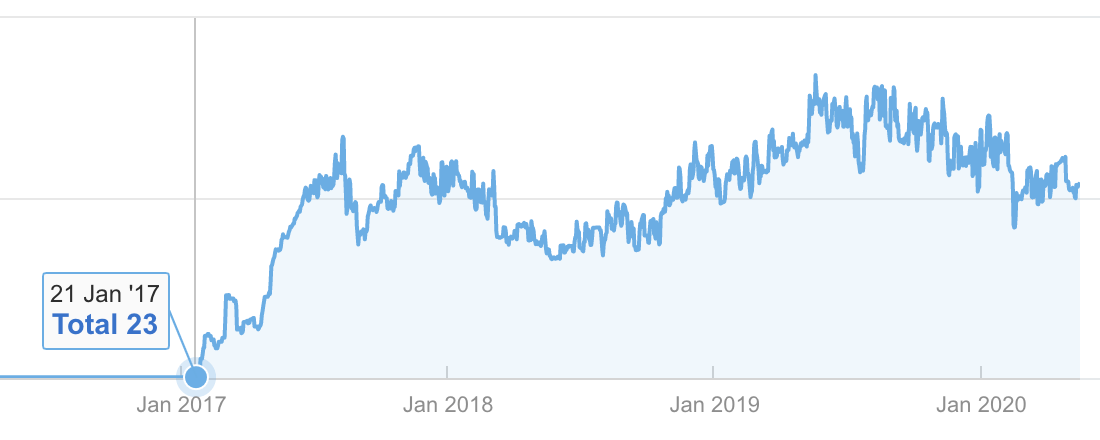 The site was made in around January 2017, so it is 3 years old and 5 months by now. With the site's age, it makes Cermati have quite high authority compared to other aggregators.
Important note: this does not mean if there is another domain under the same niche, it will be higher. Please read this article until finished.
Then how many keywords are captured by Cermati's car-insurance page?
From today's data, the page ~.com/asuransi-mobil has captured 500 keywords, organically. This indicates that the contents talk a lot about car insurance.
To know the content's strategy of Cermati, you can check the main-keyword, related-keyword, and number of words in the website. You will not need any SEO tools but to only check the site.
So how many pages does it need to capture those 500 keywords?
It is important to note that those referring domains have sub-folder such as ~.com/asuransi-mobil/aca, so that keywords captured by Cermati can be wider.
Currently Cermati has 35 pages in level 3. In outline, the pages in sub-folder include Car-Insurance Brands and Geo Car-Insurance, such as:
~.com/asuransi-mobil/bca-insurance
~.com/asuransi-mobil/jakarta
Until this point, you have had enough weapons to compete with car-insurance referring domains. For analysis and planning on you car-insurance company's SEO, you can contact cmlabs on the SEO service page. Get today's offers!