Dwell time is one of 200 ranking factors that is used by Google. According to CMLABS' SEO Terms , is the actual amount of time a visitor spends on a site's page before returning to the search results on SERP.
For example, when typing "website of corona Indonesia" on Google search engine, then you click the top search result because the title and meta description look relevant to what you mean.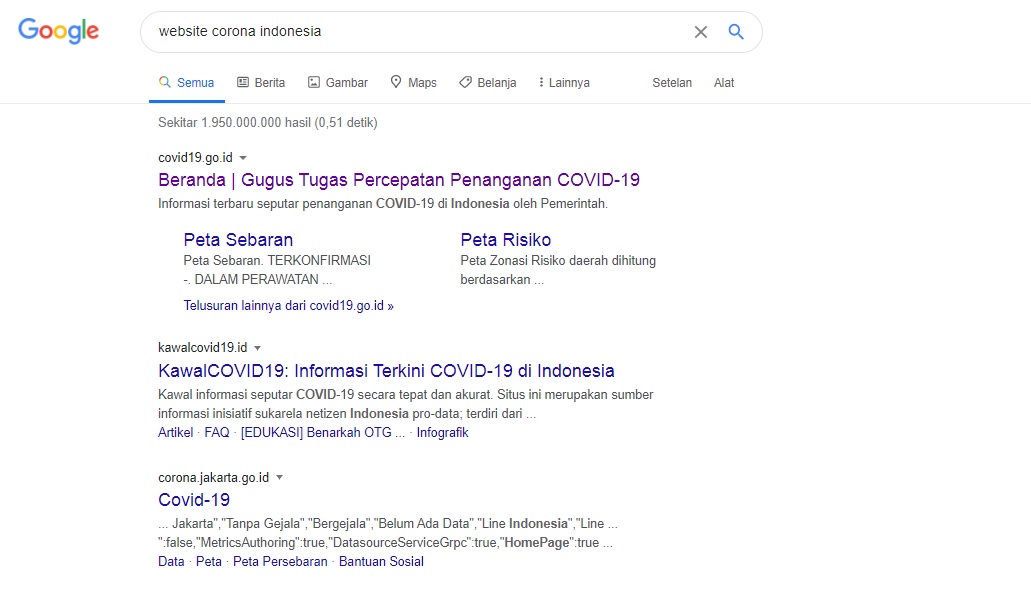 Then you read the article on the website until it runs out for 4 minutes, before deciding to go back to the search result by pressing the back button. So, it can be said that your dwell time as a user on that page is 4 minutes until you finally exit.
So, is there any relationship between dwell time and SEO? Does dwell time have an influence on SEO?
Dwell Time, SEO, and Ranking Factors
Many of them said that dwell time is important for SEO. As it has been explained by senior project manager Bing, Duane Forresterm where the time between the user clicks your website link on the search result until he goes back to the search result that has potential to indicate if your content on the page is good enough or vice versa.

The more user's dwell time on the website page, the better the quality content is. He assumes that your content web is useful, educational, interesting to read, and also has answered all his needs. On the other hand, if the user's dwell time is short, it means that the website contains poor-quality content.
Then, What is the Effect on SEO?
Actually, Google has not confirmed if dwell time can affect SEO rankings. But, at the Think Auto Google event in Canada in 2017, the chairman of Google Brain gave a hint that referred to dwell time as an important factor in SEO rankings.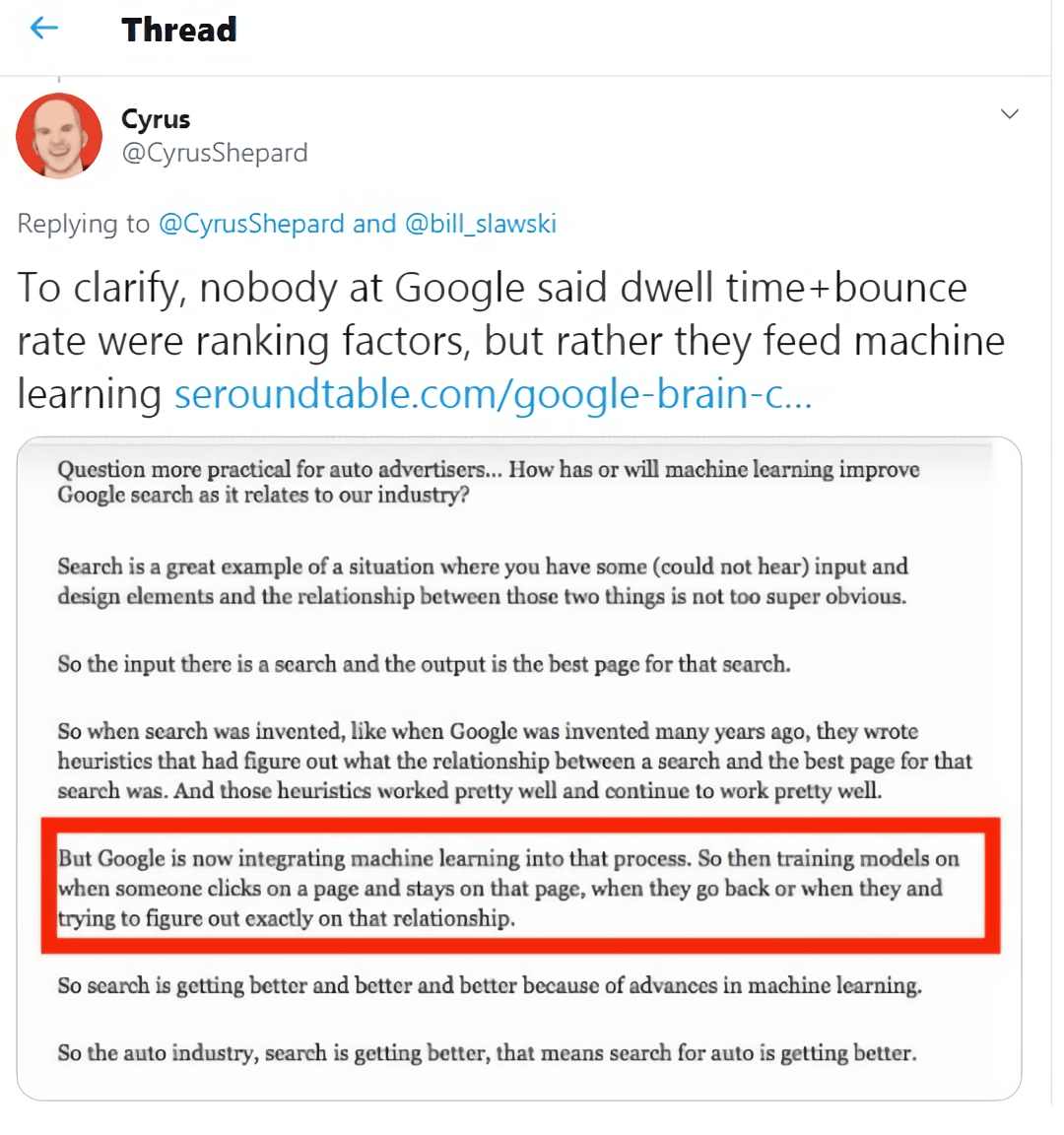 However, the experiment conducted by Larry Kim has proved that Google pays attention to dwell time in ranking on the SERP rankings. In 2015 before Google introduced RankBrain, the WordStream positions were not sorted based on how long users are on a page. It can be seen from the existence of a website on the top position with the user time being below the average.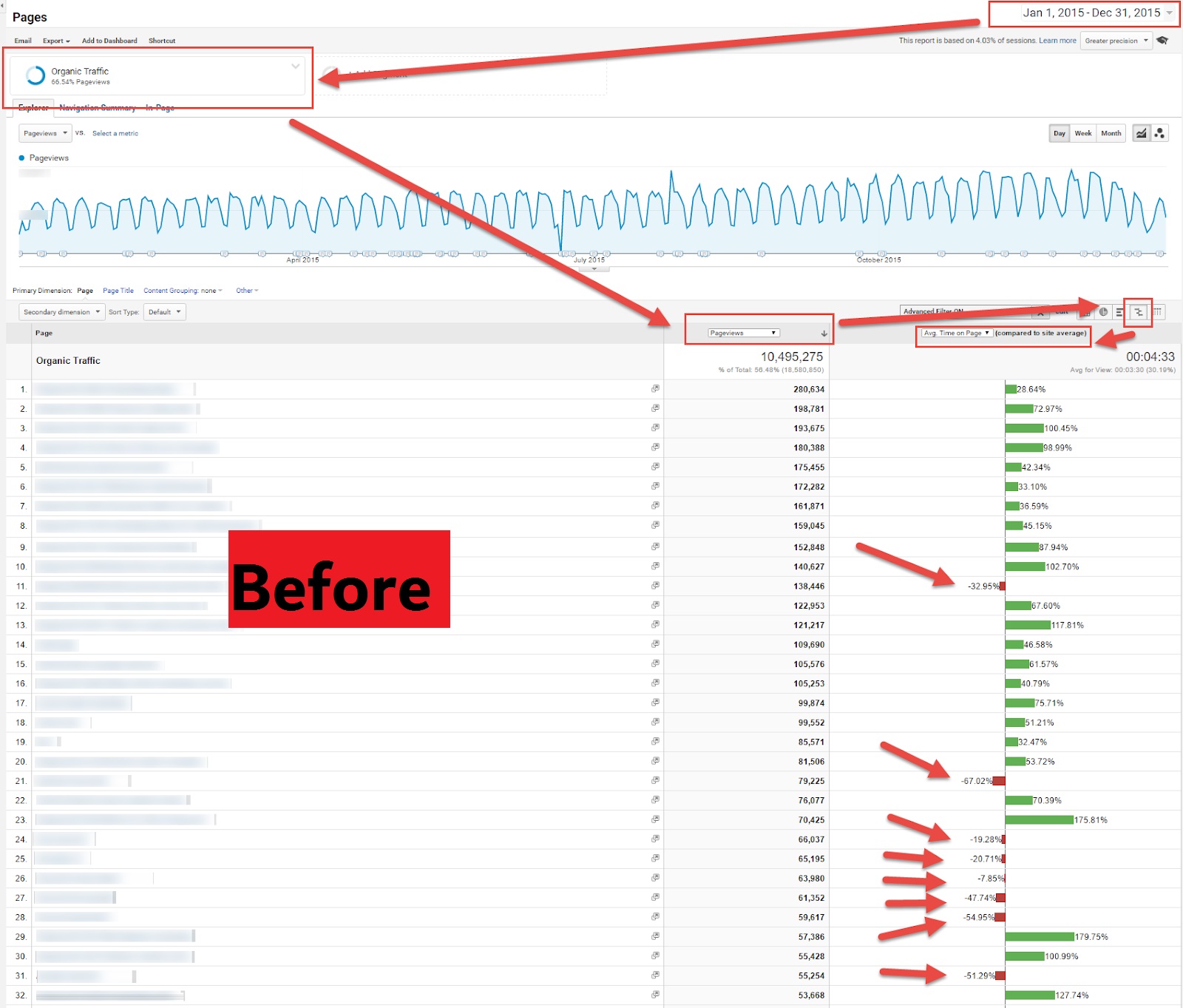 After RankBrain launched in 2017, the order position changed and only two websites had below average user time.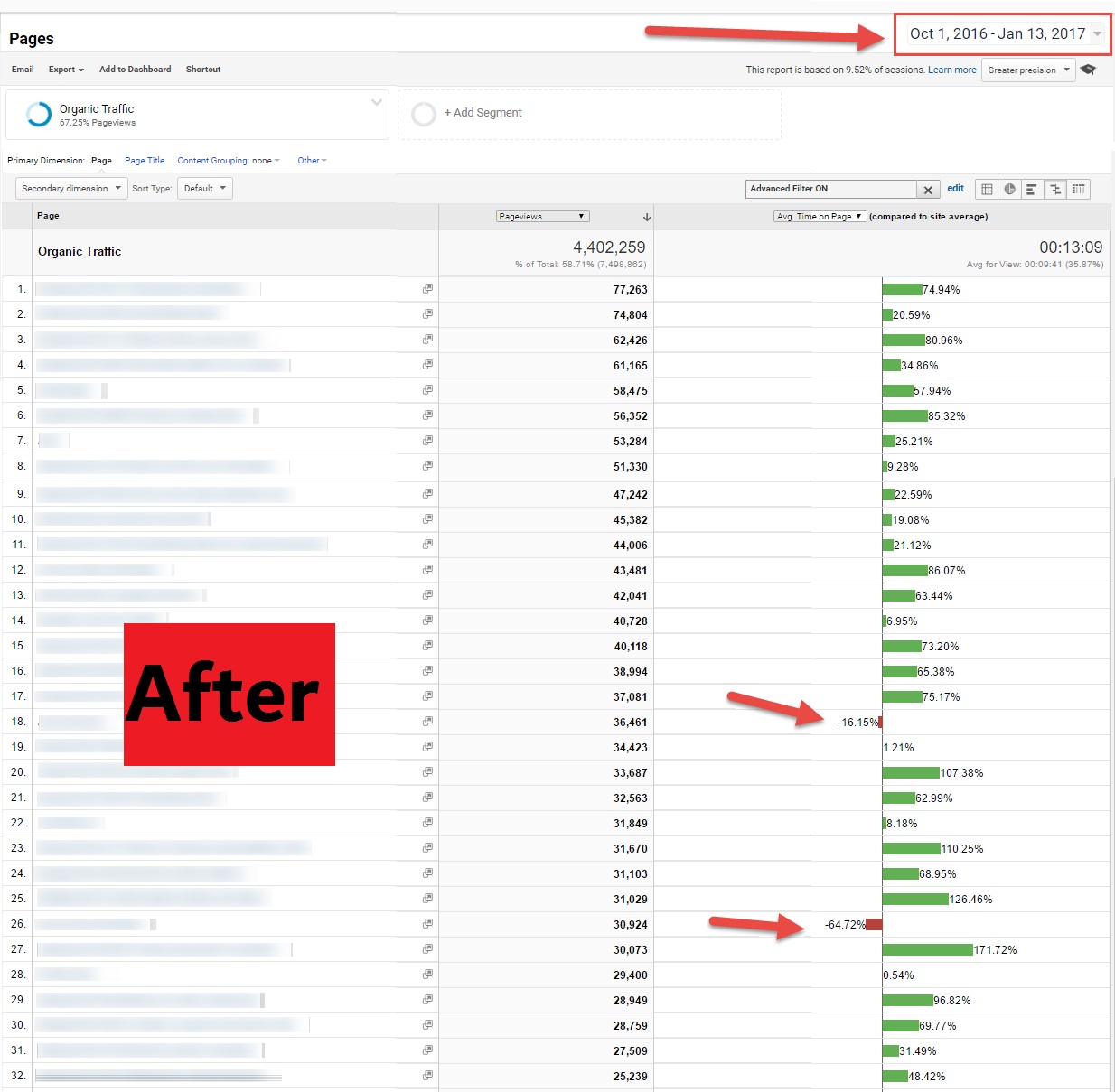 So, it concludes that although it has not been confirmed yet, dwell time is an SEO ranking factor. Google can look at whether or not the user is comfortable on a website page. If internet users spend more time on website that are on #2 SERP position than his time on websites that are on #1 position, then Google will consider if #2 website content more valuable for users than #1 website, and if #2 website deserves to take the #1 position.
Increasing Dwell Time To Increase SEO Ranking
Although it has not been clear that whether or not dwell time is a factor in SEO ranking. But it is not a fault to improve your content to increase user dwell time.
One of the most common ways that users feel more comfortable spending their time on your page is by presenting SEO-based content that is interesting and useful. The content has the most important role in this case since it is the one that is searched by internet users. Users will be happy if what they are looking for matches their expectations (articles that answer all their needs) .
Must read: 7 Factors Affecting the Quality of an Article
Furthermore, there are other tips that you can try to increase dwell time, so it increases SEO ranking and your website on SERP.
1. Understand the Search Intent
Before creating content, you have to understand what internet users actually mean on their searches. If the user types "the best speaker in 2019" whether he tends to buy the speaker or only looks for info of the brand.
Then it is good if in your content, you explain the information about the speaker, brand, type, price, and place of purchase.
Read further: Mastering Search Intent and Google Search for Target Customers
2. High Readability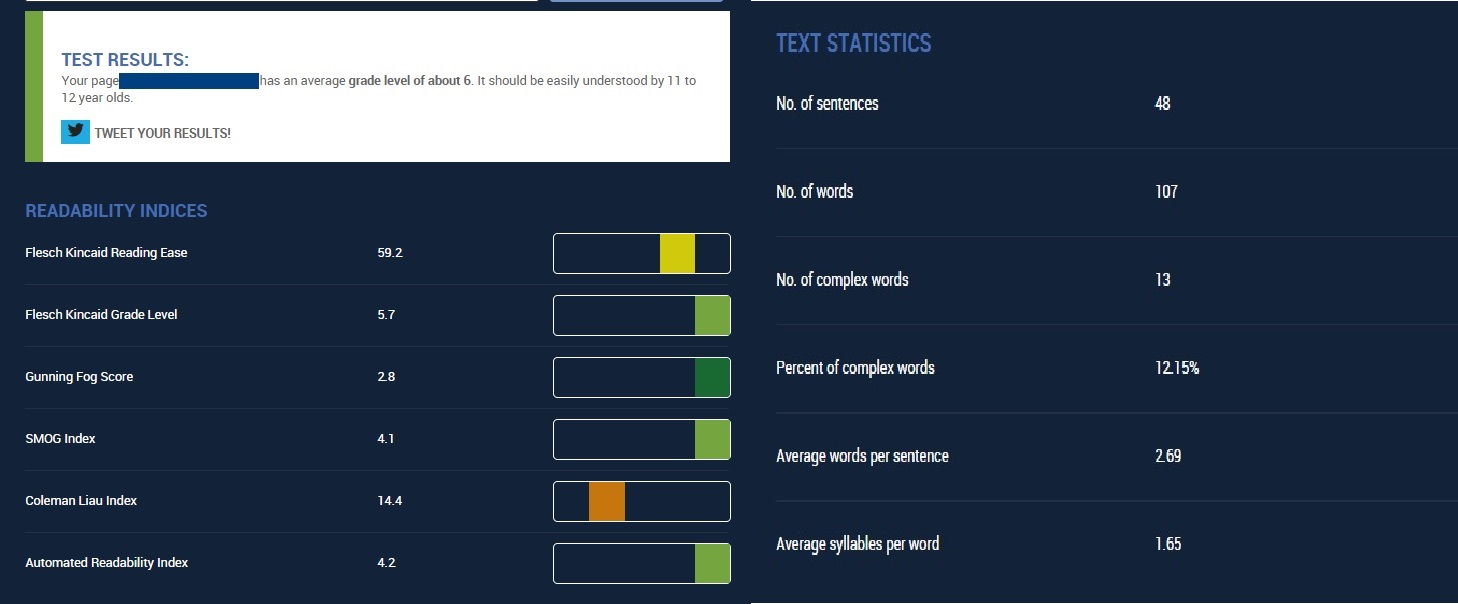 Make sure that the language used is easy to be read by the target readers. Type, language style, and format of writing are very influential in this case.
If the writing is presentable (using H1, H2, order number) using type and language style based on the topic, then it is certain that your target audience will linger on that page.
To check the text readability, you can try to use some free tools on the internet.
3. Insert Video and Photo
Visual from your website needs to be given attention. Video and photo usually grab the reader's attention since it helps to understand the content article. The inserted video and photo must be relevant to the topic discussed.
4. Increase the Page Speed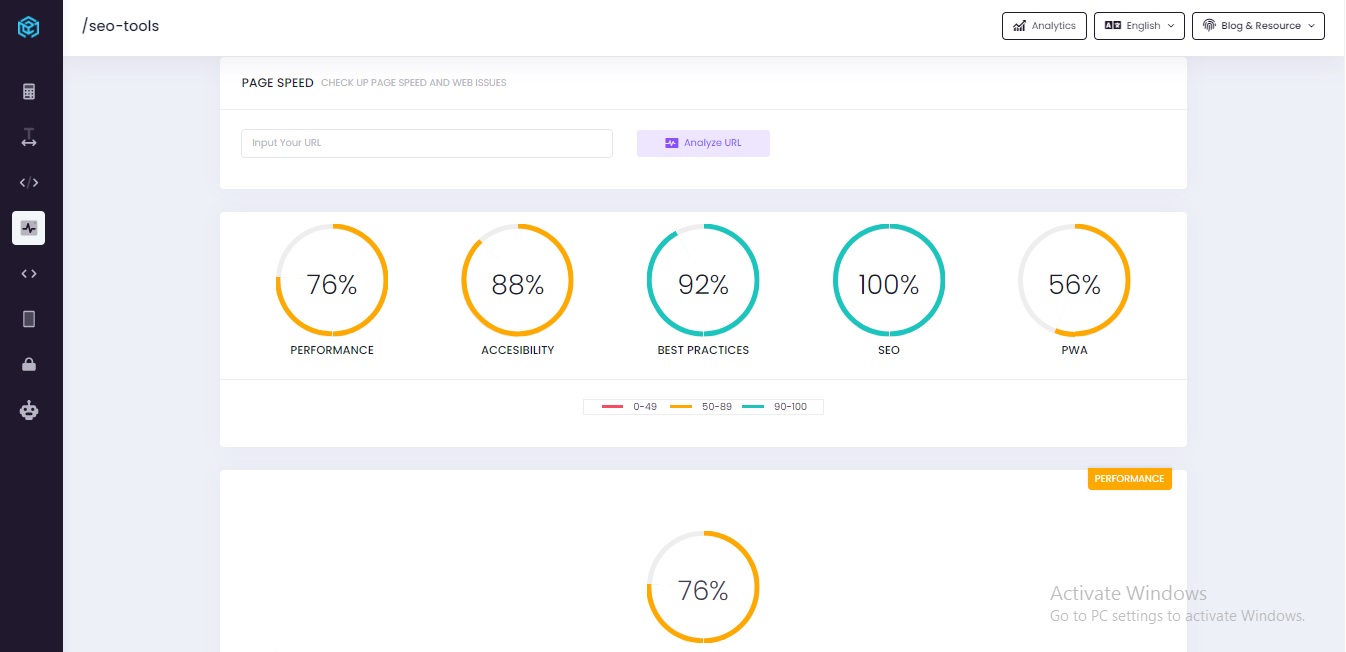 Page speed shows how quick the users can view pages and interact with the content. The higher the page speed is, the better the user experience is. The slow page speed will make internet users click the back button as soon as possible because they can not stand waiting.
For knowing about page speed, you can use free tools by CMLABS PageSpeed Test.
5. Mobile Device Friendly
In 2019, celular devices contributed 48.91% of website traffic in the world. It means many users explore the internet using mobile devices.
Therefore, make the website has a motto "mobile device friendly" so that it can be accessed easily and not only for PC users but also mobile device users.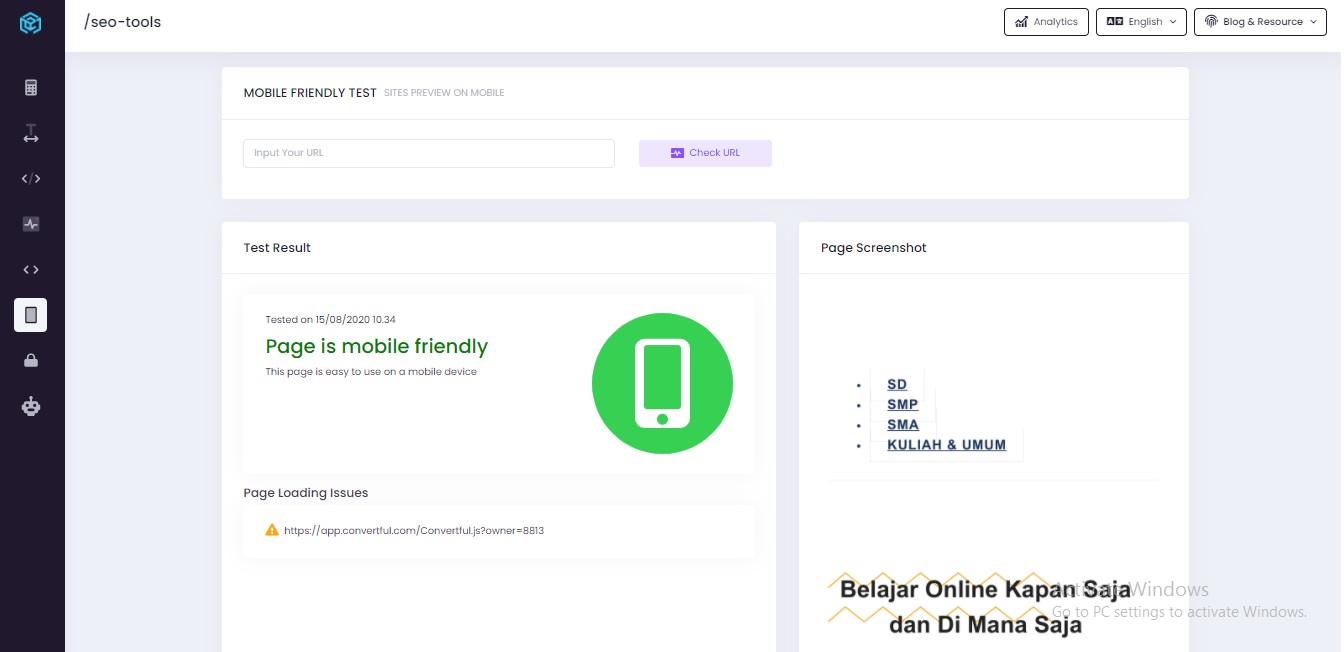 Free tools by CMLABS Mobile Friendly Test can be tried to look at how friendly your website towards cellular devices.
How to Calculate Dwell Time
Unfortunately, there is no SEO tool yet that can calculate what the exact dwell time on a web is. However, you can calculate or estimate by yourself through Google Analytic. Here is the info presented on the average duration of time on the page and the number of users.
Closing and conclusion
Dwell time is a time that is spent by users starting from clicking one of the search results on SERP until going back to the SERP page. Indeed, there is no justification if dwell time is an SEO ranking factor or not, but it is better if it is still given more attention to increase your ranking website on the search engine result page.
Selsi Selvia
Note: We have attached some of the most common questions asked by users below, along with their answers. To use the cmlabs Keyword Ranking Tracker application, you don't need to request for a quote from marketing. Please click login to the application.
WDYT, you like my article?
Subscribe to Our Newsletter
Enter your email to receive news from us