About Us
Written by cmlabs, Mar 23, 2021
cmlabs is a specialized brand in Search Engine Optimization (SEO) fields and tools to support SEO activities under PT CMLABS Indonesia Digital. Located in two big cities in Indonesia, Jakarta and Malang, this company was initiated to help companies or enterprises increase their brand visibility on the Internet. cmlabs is a new term for SEO products and services which is called Software as a Service (SaaS). It serves users with SEO Services, Content Writing, Content Marketing, and also has a product which is Keyword Ranking Tracker. Besides the services and product, cmlabs SEO Tools are also available for free. Users who have SEO and marketing activities can utilize the tools at no cost for 24 hours. cmlabs will expand to a bigger market to present SEO product and serve SEO activities on a global scale for enterprises. Do better SEO with cmlabs.
The Vision
The short-term vision is to build a better SEO product and any system to help organic marketing. We use the search engine vision to develop a more specific and capable problem-solving system (or in product form) on website performance results. Then, we can help more brands experience the results of SEO.
The long-term vision is to live behind the search engine optimization (in the form of product/system/approach) better than others. We dedicate ourselves to learning SEO fields and search engines to grow the brands' value, organic market, and SEO itself.
Our Values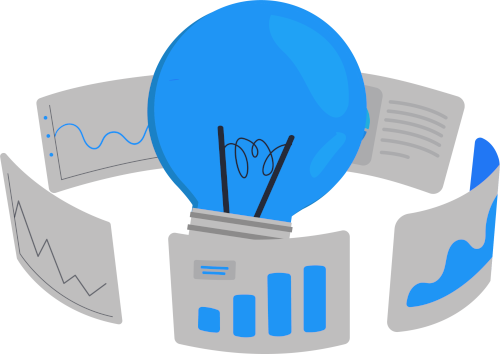 In-depth
Deep thinking is a solid foundation for us for productivity and quality optimization.
Every activity, vision, and production stage needs to be processed with a deep thought process. We always pay attention to details for optimal results on all fronts with a great team.
Data Driven
Act using data as the basis for optimal new lead generation.
All our actions are not without reason. We act on data to make the right decisions. It is important for us to find new prospects to improve innovation.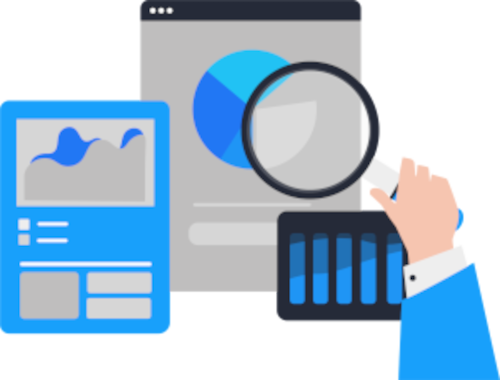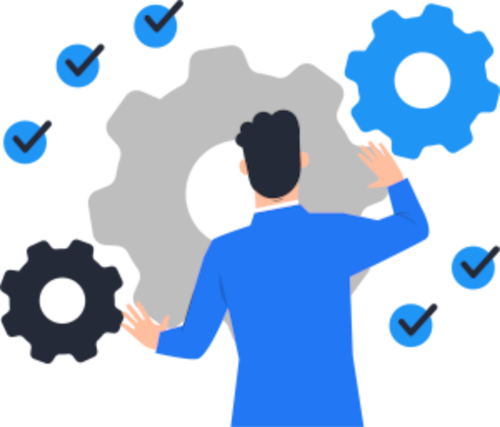 Progressive
We believe every individual needs and has the right to continuously improve themselves every day.
We are the ones who are responsible for motivating, disciplined and continuously improving ourselves every day. No need to wait for what to do, because learning is in our blood to keep growing better.
Analytical Thinking
Data collaboration and innovation, we are ready to produce amazing thinking products!
We are always absorbing and analyzing new information. It's important for us to think data-driven to explore the latest innovative opportunities.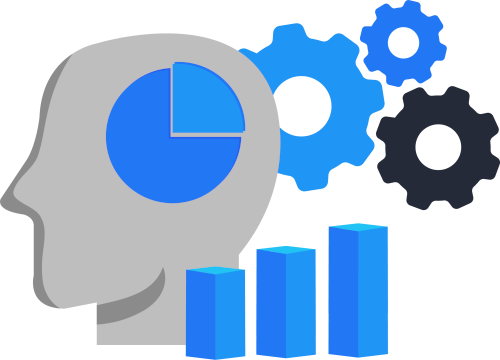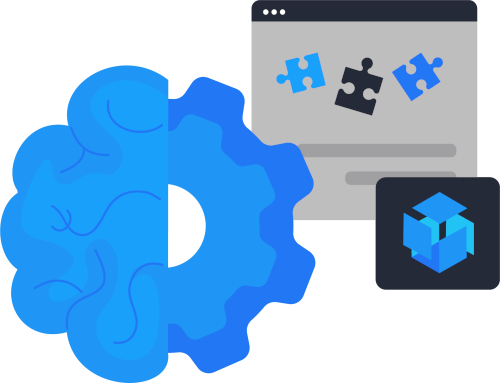 Critical Thinking
Critical and sensitive to current conditions opens contribution opportunities.
By thinking critically about the issues around us, we identify when and where there is a great need to contribute.
Our Products
cmlabs help companies to get a closer look at SEO Marketing. Our company's data specialists and scientists never stop learning to comprehend the market map and how your enterprise becomes the solution to people's needs. Here's why cmlabs' SERPs Tracker is the best choice for you :
Track 200 keywords per month (more keywords charge by IDR 1.800/ $ 0.13 per keyword)
Unlimited domain
Insight & analysis (in terms of SEO and dev side)
Geo targeted Google SERPs
3 level of CTRs management
cmlabs developer teams developed online tools for marketing activities, specializing in organic marketing, specifically in SEO, These tools are free and unlimited. The target audience for these tools are business owners, marketers, writers and webmasters.
Our Services
cmlabs is here as an SEO Services to help your business grow at the enterprise level. Set your company to appear on the first page of Google when a potential client searches for your business keyword. We provide professional SEO Strategist and SEO Specialists in the team to serve you and bring your website a strategic location for prospective clients. We provide SEO services packages covering local markets (Indonesia), Southeast Asia, Asia and Global.
SEO Services
SEO Services services for companies where users can discuss with SEO Specialists. This service certainly has its speciality compared to others. Here are some things done by SEO Specialists from cmlabs in helping users: conducting keyword research, providing suggestions for on-page and off-page from the user's website, providing customer journey map, competitive landscape and traffic projections.
SEO Content Writing
cmlabs provides content writing that focuses on SEO-friendly aspects. The quantity of articles is flexible. According to the company's OKR or organic competition in a certain niche. Articles mostly consist of 500 to 1000 words with weekly and monthly editorial plans. SEO Content Writing services at cmlabs include: suggest page title and meta description, make heading structure strategy, create an outline and content planning, search snippet enablement (additional feature that requires approval from the company).
Content Marketing
cmlabs also provides Content Marketing services. This service facilitates clients to place their content (articles) in the media or online publishers. This service include: defining the target audience, projection of the visitors, number of articles, and engagement target.
Backlink
To complement the on-page SEO services, cmlabs provides Backlink services where clients will get high-quality backlinks to increase website traffic. cmlabs will recommend relevant sites that fit your business niche for Backlink services.
Backlink to Online Publishers
Backlink to Online Publishers is a backlink service where clients will get brand mentions from reputable Indonesian media. This service boosts your website to get more organic traffic. Currently, this service is only available for the Indonesian region only.
How cmlabs Works
Our company strives to present a step towards SEO activity at the lowest to the highest scale. Where certain business sectors offer more complex challenges. For example, how the cmlabs SEO team prepares plans and develops banking topics to attract the attention of customers who have long been comfortable with direct visits to the nearest branch office. Our level of difficulty is not limited to the target number of organic visits, more complicated, we have to understand the company's business niche to the products that are in the business.
On non-theoretic topics, the cmlabs marketing team must bring together various perspectives from each client towards the right SEO goals. Once the topic is finished, another tricky challenge is to match the company's goals and SEO goals for a certain period. Leveled expectations followed by levels of difficulty that we had never done before became an interesting new challenge, but we had to solve this puzzle.
Layered expectations followed by levels of difficulty that we had never done before became a very serious challenge, but we had to solve this puzzle.
Our technical team has to model a different strategy every month, including improving the old one. With the dynamic situation, the strategy we use must still be able to adapt well. The cmlabs strategic team has compiled hundreds of strategy models in various business niches, which can finally lead us to a better understanding of technical issues and business issues from an SEO marketing point of view.
As an SEO company based in Indonesia, cmlabs had to adapt the approach used to meet our technical team with various raw expectations. The links formed through our SEO activities every day make collaboration within the team will be well developed and produce compelling colors. From Indonesia, we are significantly targeting a wider market in the near future.
Our services and the products are growing. This is proof that our specialist team's understanding of SEO topics in various businesses is progressive since 2019 when we first started.
Our team is full of talented individuals from various parts of Indonesia, we learn and complement each other. We collaborate and develop together as a startup in a positive way in terms of growth and finance. In a business way, we are investing in the broader areas of SEO. This decision was driven by our desire to become a focused and leading SEO company in terms of product research and release, as well as being a business partner for all levels of business all over Indonesia. Even to all countries that have internet access.
Every individual and agency that is in the transition to the digital, feel the rapid changes and demands for adaptation that cannot be avoided. SEO is one of the many things that are floating in this case. We feel how search engine companies are becoming an important part of today's world society. Search engines such as Google, Bing, Yandex, Baidu, and others are so important to us that it finally culminated in Google which had been one of the most highly valued companies in the world for several years.
The topic of SEO will continue to evolve. The level of difficulty is getting higher in line with the addition of new thoughts that give color. We are happy to contribute to providing color together with thousands of even more communities and companies of its kind to bring businesses together with their consumers. This becomes the next level of the main purpose of search engines, which is to help users find the right answers to their queries.