Become cmlabs Partner!
Introduction
Creative agencies, digital agencies, and advertising agencies are groups of people that can provide a brand's marketing activity. Depending on how comprehensive the services that they offer. An all-in-one service will bring a lot of benefits to an agency because the clients don't need to look for another provider to optimize other marketing channels. Instead, an agency can be a one-stop solution that a client can have.
How does it work?
cmlabs open an opportunity for all Creative agencies, digital agencies, and advertising agencies to work together with cmlabs (we can be your third party in terms of providing SEO).
If your agency doesn't have an SEO service, we can help you to enable it, so that you'll have the possibility to gain more return.
If your agency already provides SEO services, we can collaborate together, where cmlabs can complement your service, providing you comprehensive and end-to-end SEO Services.
The importance of SEO for your client's business
BRANDING
By having a positive brand, you will be able to make your customers repeat purchases to increase earnings for your company. With the right SEO, we will help you to optimize your website to make good branding.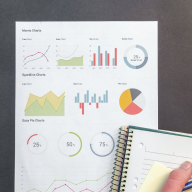 MARKET RESEARCH
Align with your market research service, by using our SEO service, SEO can provide keywords that are also relevant to your client's business niche. So, the use of market research and SEO is very much aligned, it can even complement the results of market research for more comprehensive results.
WEB DEVELOPMENT
Providing a web development service should be aligned with SEO guidelines so that your client's website will be able to be captured by search engines where your clients can filter targeted users related to their business niche.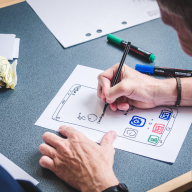 UI / UX
Talking about UI/UX, search engines are highly concerned with user satisfaction. Search engines will crawl your client's website when the UI/UX design is qualified with SEO Guidelines. Assuring your client's website is important for their marketing activities.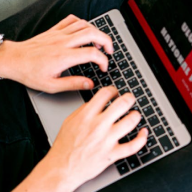 WEB DESIGN
Besides having a greatly designed website, the SEO collaboration with our SEO service will complement the appearance of your client's website. Also, your clients will get an SEO-friendly website to make their brand's online presence easier to be recognized.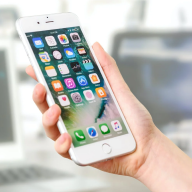 MOBILE APPLICATION
A mobile application developer should show their product/service's value on a website and introduce it to a targeted audience as a starting point. Then they can provide CTA for the audience to download the application on Appstore or Playstore.
Join now! Fill out this form below!
Additional Information: Our marketing team will reach out to you as soon as possible and arrange the virtual meeting to discuss in further detail. If both parties agreed with all the terms and conditions, then we can set a second meeting. Sign the contract and start the project.