cmlabs Logo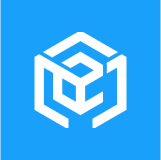 Our logo symbolizes modernity in a concise and unique form. We design an adaptive logo, so that it can be implemented in various mediums or applications that we have.
Our logo is a combination of an abstract logo and a wordmark. Abstract logos are a certain type of pictorial logo. Instead of being a recognizable image, our logo is an abstract geometric shape that represents our brand. The combination logo consists of a words and abstract images. Images and text are placed side by side to create a form.
Scalling
Our logo is responsive and adaptive. It allows the logo to appear even when it is reduced to the minimum size. These qualities use the type of logo combination, where under certain circumstances (in this case when there is a lot of free space) logo can be displayed as a whole, both abstract logo and wordmark logo. Not only that, but the cmlabs's logo is also possible to be displayed only the abstract logo whenever the space is limited without diminishing the representation of the identity.